Smooth-Cast 300 Gallon Kit
Low Viscosity, Easy To Use Resin
Smooth-Cast? plastics offer tremendous versatility and economy. They are easy to use and available as either rigid?or semi-rigids. You can add different colors and/or fillers for an infinite variety of mind-blowing effects. Perfect for casting detailed models, prototypes, props and cast effect pieces.
Smooth-Cast? 300 Series
Bright White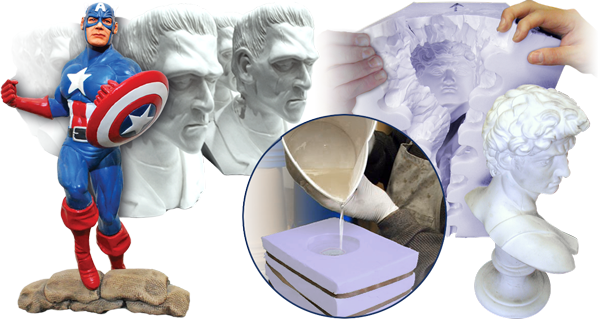 Smooth-Cast??300is ultra-low viscosity casting resin that offer the convenience of a 1:1 mix ratio by volume and yield castings that are bright white, tough, durable, machinable, paintable, and virtually bubble free.
One to One Mix Ratio

Low Viscosity

No Scale Necessary